Because I'm tired and it's late and I really should be going to bed and I'm feeling a bit loopy, I figure I'd better make this quick. :-)
So here are 7 quick takes from this week:
1. Girl scout cookie sales wrapped up, we had our last booth sale and our troop sold out of all of our cookies! I think a fairy must have gotten her wings or something because of that! We were so excited about selling our last three boxes of cookies that I took a picture of our "favorite" customer!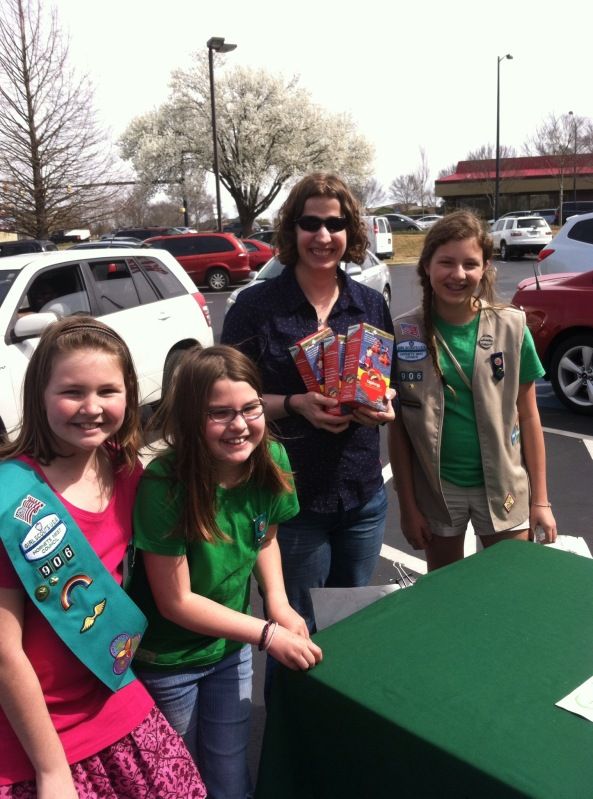 2. It rained . . . a lot. . . the beginning of this week. So much so that the girls' second soccer practice had to be cancel due to soggy fields. I tried to be disappointed, but in an already busy week, who doesn't appreciate an extra night at home?
3. In CC, the kids worked on problem solving by creating bridges using straws, play-dough and rubber bands. It was a fun diversion for the norm.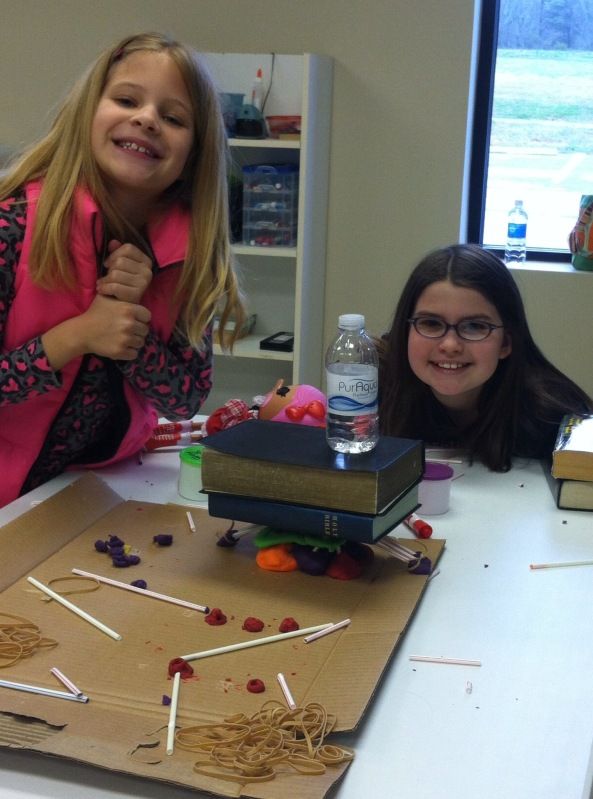 4. Our church held its annual Missions Conference this week. The theme this year was "One" and we were blessed with some amazing teaching by Dr. George Murray, the Chancellor for CIU (Columbia International University in Columbia, SC). He was powerful. It also always gives us an opportunity to get to know and love on some of the missionaries that our church supports out in the field. This was the first time in many years that I have not been committed to serving with the children during some or all of the conference and I have to admit that I was really blessed by the teaching and fellowship I experienced.
5. John, the 12 year old, has been participating in Minecraft Homeschool. If you have a kid who loves the game Minecraft, you should look into this. Seriously. Go to
www.minecrafthomeschool.com
. He and a friend are working through the Viking class right now, and he and I are both learning a lot about the Vikings. There's always a video or reading followed by a quiz. And he is building some super cool stuff! This week he had to build a replica of Erik the Red's ship.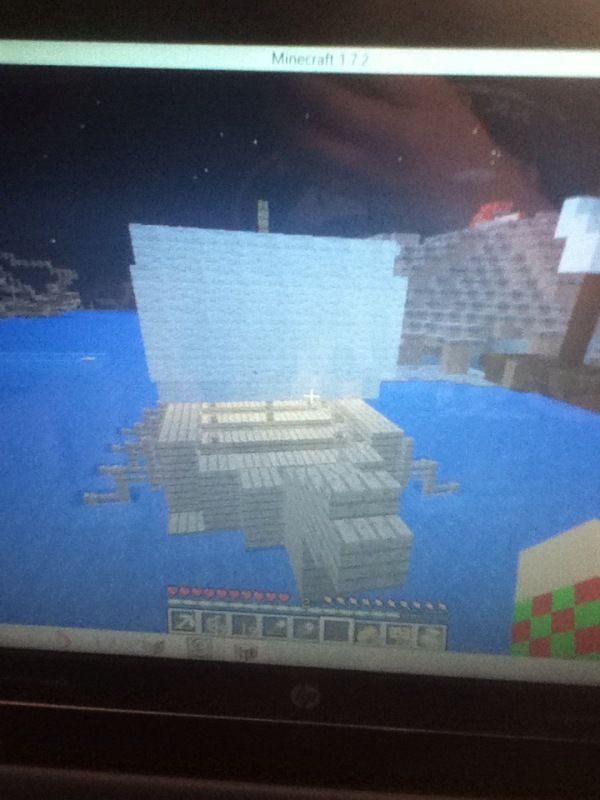 Pretty impressive, I think. (For the record, I paid for this course and get no compensation or whatever for my comments. I've just been really impressed.)
6. Right now I am blogging from the Great Homeschool Conference in Greenville, SC. If you aren't here and can make it to the one in Cincinnati, OH, I highly recommend it. This is my 3rd year and every year God meets me where I am and gives me what I need to better at whatever He's calling me to be.
7. Which leads me to my final thought. God has really been working in my heart on what exactly my role is supposed to be as a mom, as a homeschool parent, as a blogger. And being here at this conference and attending our Mission Conference at home really helped to solidify some of those thoughts for me. Look for another post soon about the "One" thing I feel God is calling me to. :-)
How was your week?
Linking up with: